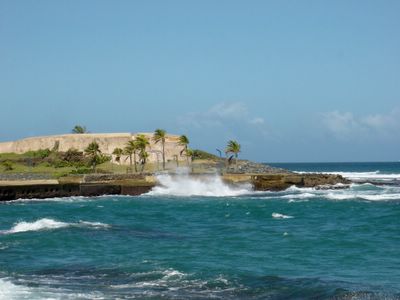 One travel trick I've learned is that in tropical climates, Teva "Cross Terra" sandals are indispensable. They are comfortable enough that I can walk in them all day long for miles and miles. They have enough stability and traction for hiking on a muddy trail. They can be worn while wading or even swimming and they won't come off -- so they can protect your feet from sharp rocks and other hazards.
I've only had one of these sandals come off my feet once, and that was during a big wipeout while kayak-surfing. But because they float, I was able to retrieve the sandal. They keep your feet cool in hot weather. They can be washed when they get dirty, and they dry quickly. I took them on my trip to Puerto Rico and wore them every day.
Of course, I'm not suggesting being the "ugly American" and wearing the sandals to dinner at a posh restaurant. I do take dress shoes along, too. But for outdoor activities they are great.